SUPERMARKETS, YOU CAN RAISE FLOWER QUALITY, REDUCE YOUR CARBON FOOTPRINT, AND CUT BACK ON LOSSES
Across the floriculture industry, supermarkets are facing a quality challenge. Today's retailers often receive flowers of inconsistent quality with a short vase life, damaged stems, and flowers that are not worth selling due to poor quality on arrival. This leads to unhappy customers and loss of reputation and revenues.
Read our solution by downloading the full article below: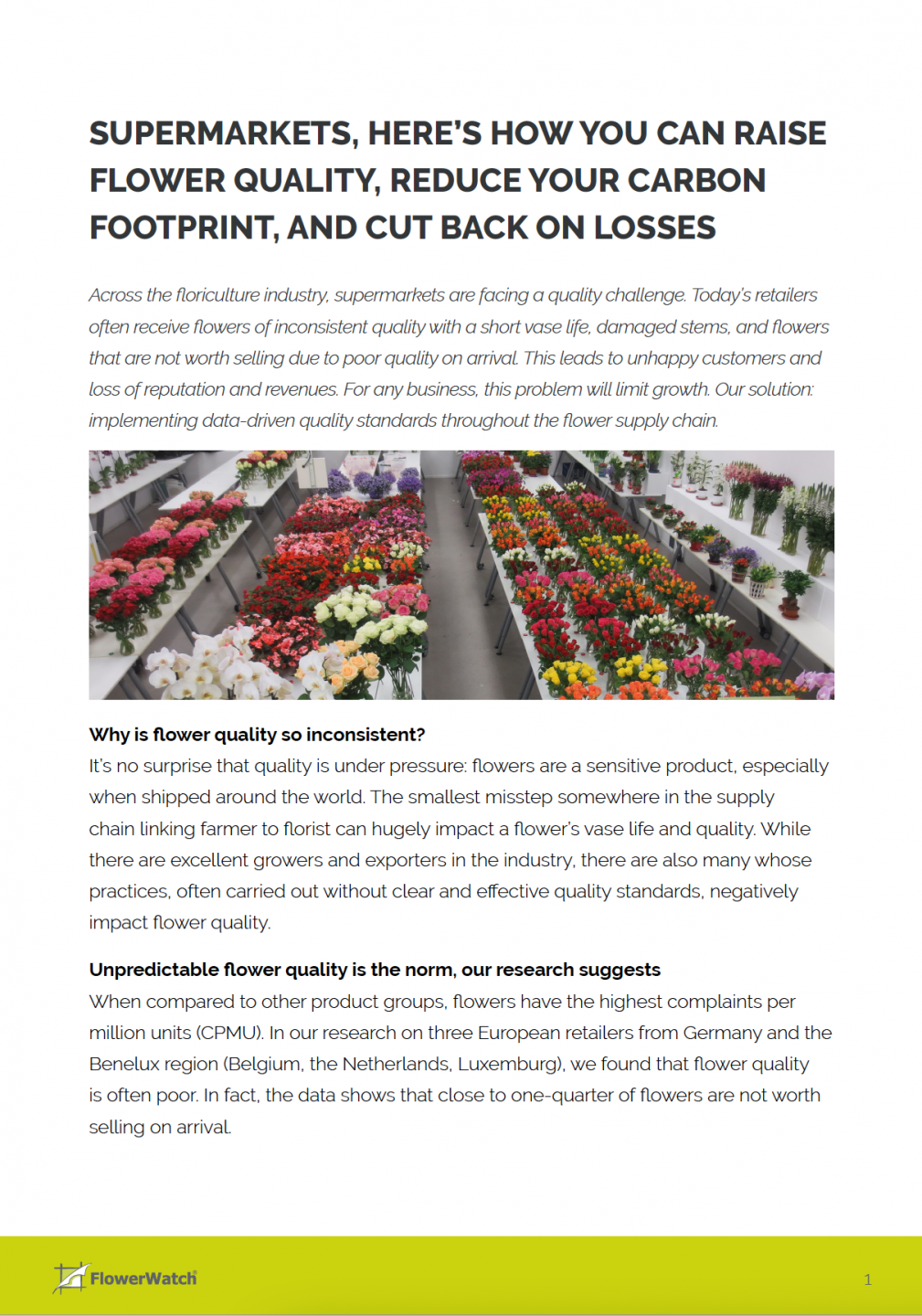 CUT BACK FLOWER SHIPPING LOSSES FROM 25% TO 4%
How data can help retailers meet the quality challenge: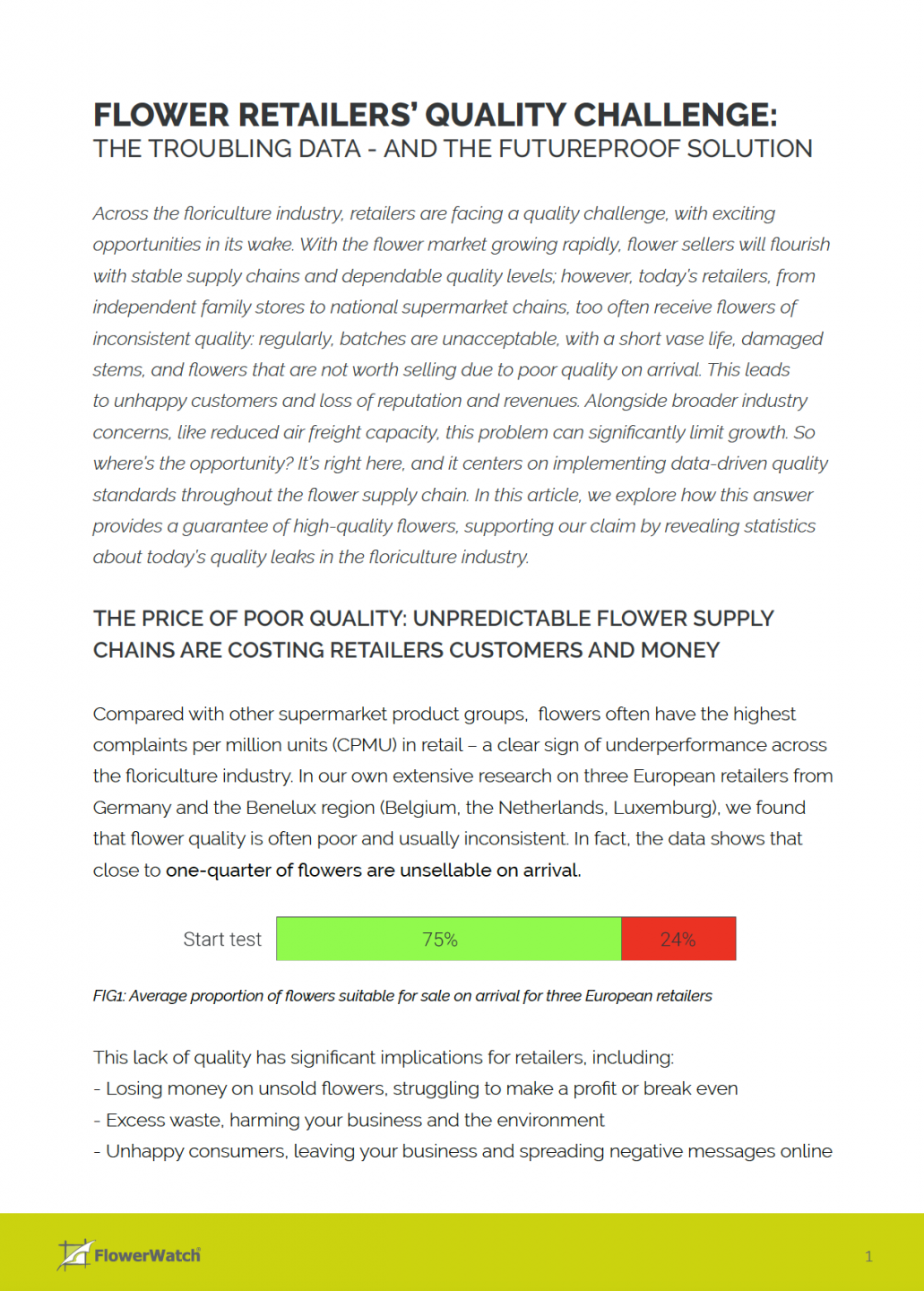 Upgrade your business with FlowerWatch Approved
As a player in the global flower industry - whether grower, buyer, (e-)trader, or logistics provider - you are very likely missing out on value due to under-performance in your supply chain. While the quality of 70 to 80% of today's fresh-cut flowers is acceptable, a staggering 20% falls short due to supply chain issues. You can substantially increase both quality and revenues. The FlowerWatch Approved certification program brings this value creation and continuous improvement within your reach.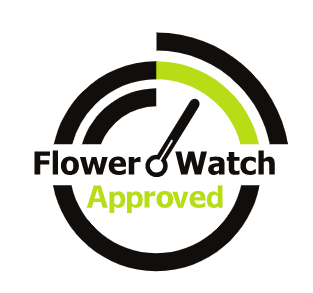 Everything you need to ensure world-class quality 
The FlowerWatch Approved program combines science-based Key Performance Indicators (KPIs) with real-time data monitoring. The KPIs are coupled to FlowerWatch Standards, helping subscribers to confidently manage everything from growing and postharvest practices to packaging, cold chain management, and both air and sea freight. As a subscriber, you work with the standards relevant to your role in the chain, along with all the training, tools, and personalized support you need to find and fix 'leaks', and to continuously improve performance. 
Learn more about Your Supply Chain
Working with leaders for a futureproof industry
FlowerWatch works with a variety of partners to futureproof our industry, including innovators in areas from packaging to sensor-based tracking. Together, we help a growing number of the industry's leading players to achieve and maintain top performance levels. Many of these clients, on experiencing the value created by FlowerWatch Approved, encourage others in their supply chain to get on board, ensuring maximum quality and margins from farm to florist. Partners and customers we work, or have worked, with include: