Upcoming open trainings
Wednesday 30 October 2019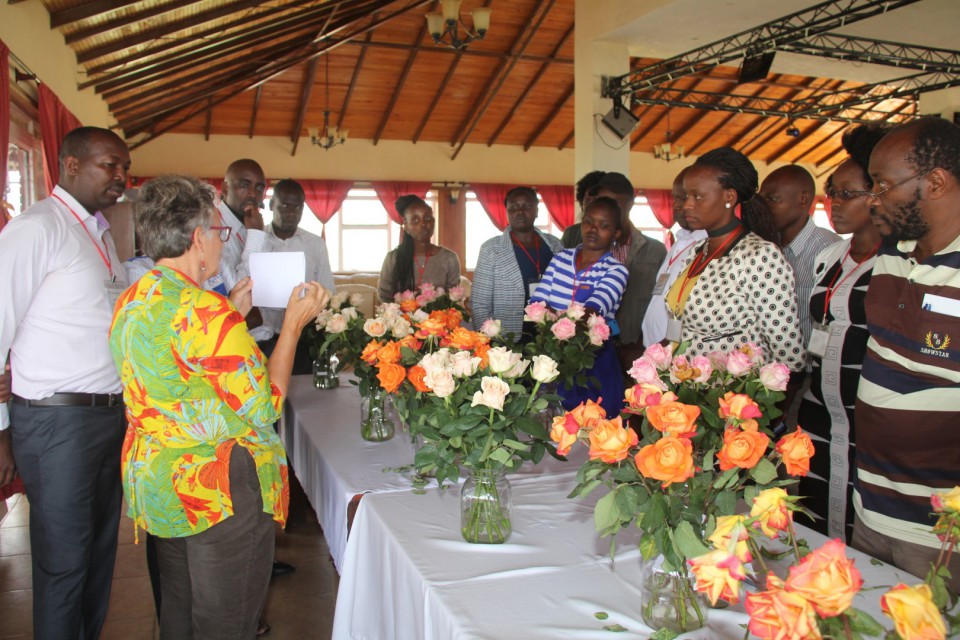 We are a renowned training company in the floriculture industry, we have developed a series of training modules, assisting your team to upgrade their standards and take on the competition. The course comprises of 5 modules whereby each module is carried out as a day workshop. This provides opportunity to work in teams, exchange experience and develop a multi-disciplinary way of working.
PACKAGING <
22nd November 2019 - Naivasha
- Selecting a box design that can enhance efficient cooling and maintain flower quality.
- Compare Kenya's packaging to competitors in the market such as South America and the Netherlands.
- Insight to box manufacturing and the reception of Kenya packaging in the market.
- Cost implications on flower quality.
- Volumetric weight concept and its cost implications.
COOL CHAIN MANAGEMENT
4th December 2019 - Naivasha
Content:
- Insight to flower respiration and the theory behind it.
- The temperature fluctuation throughout the supply chain.
- Quality and value of flowers in relation to temperature.
- Calculating value gain or loss through the concept of degree hours.
- Influence of temperature on vase life, botrytis and ethylene.
- This will be emphasized through practical experiments showing the effect of temperature